Venue & Hospitality
H4 Hotel Frankfurt Messe
Oeserstraße 180, 65933, Frankfurt am Main, Germany
Contact us at
euromidwifery@nursingconference.com
to avail 15% waiver on
Registrations
for bookings on Package A or Package B
*Accommodations are subject to availability, we request you to contact us for any queries on Registration Packages to avail maximum benefits.
Conference Dates: October 01-02, 2018 |
Hotel Services & Amenities
Audio/Visual Equipment Rental.
Business Center.
Business Phone Service.
Complimentary Printing Service.
Express Mail.
Fax.
Meeting Rooms.
Office Rental.
Photo Copying Service.
Secretarial Service.
Telex.
Typewriter.
Video Conference.
Video Messaging.
Video Phone.
ATM.
Baggage Storage.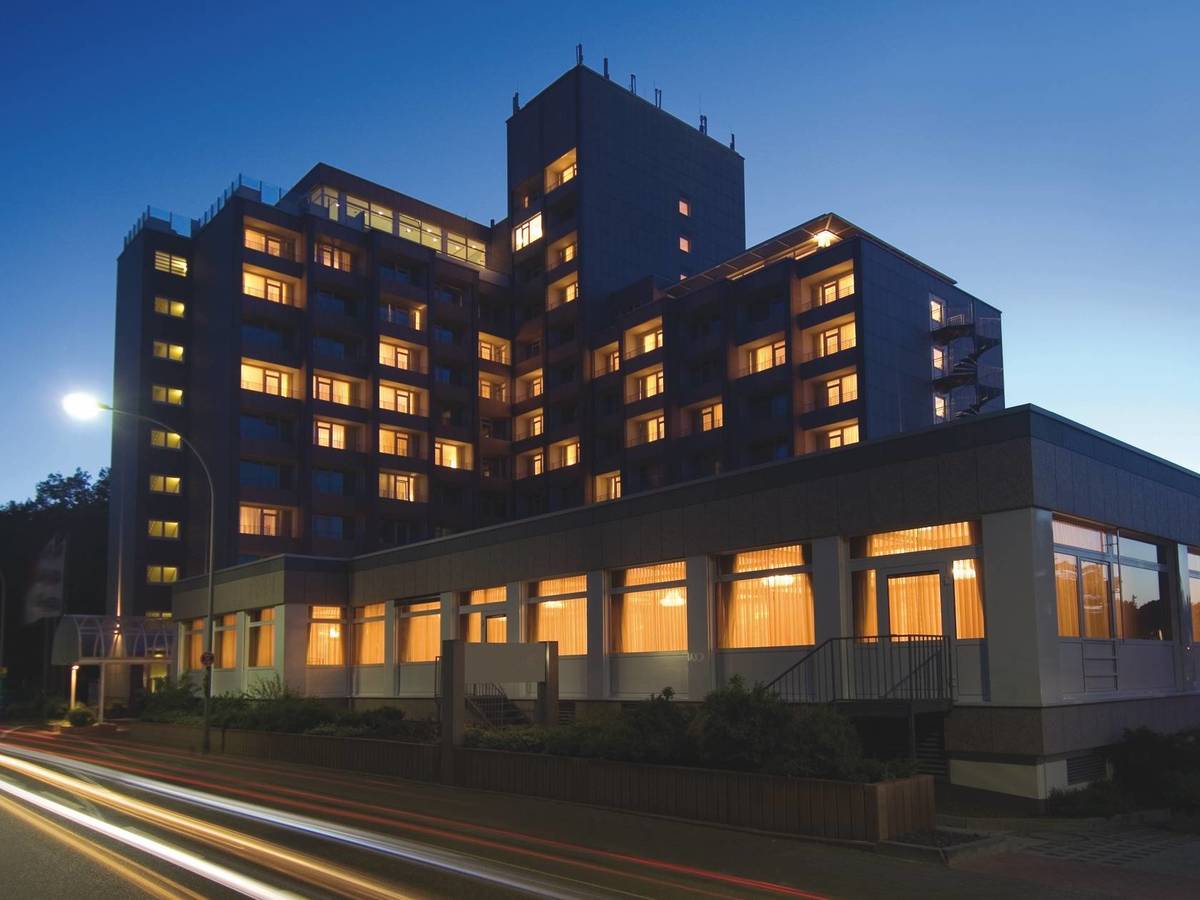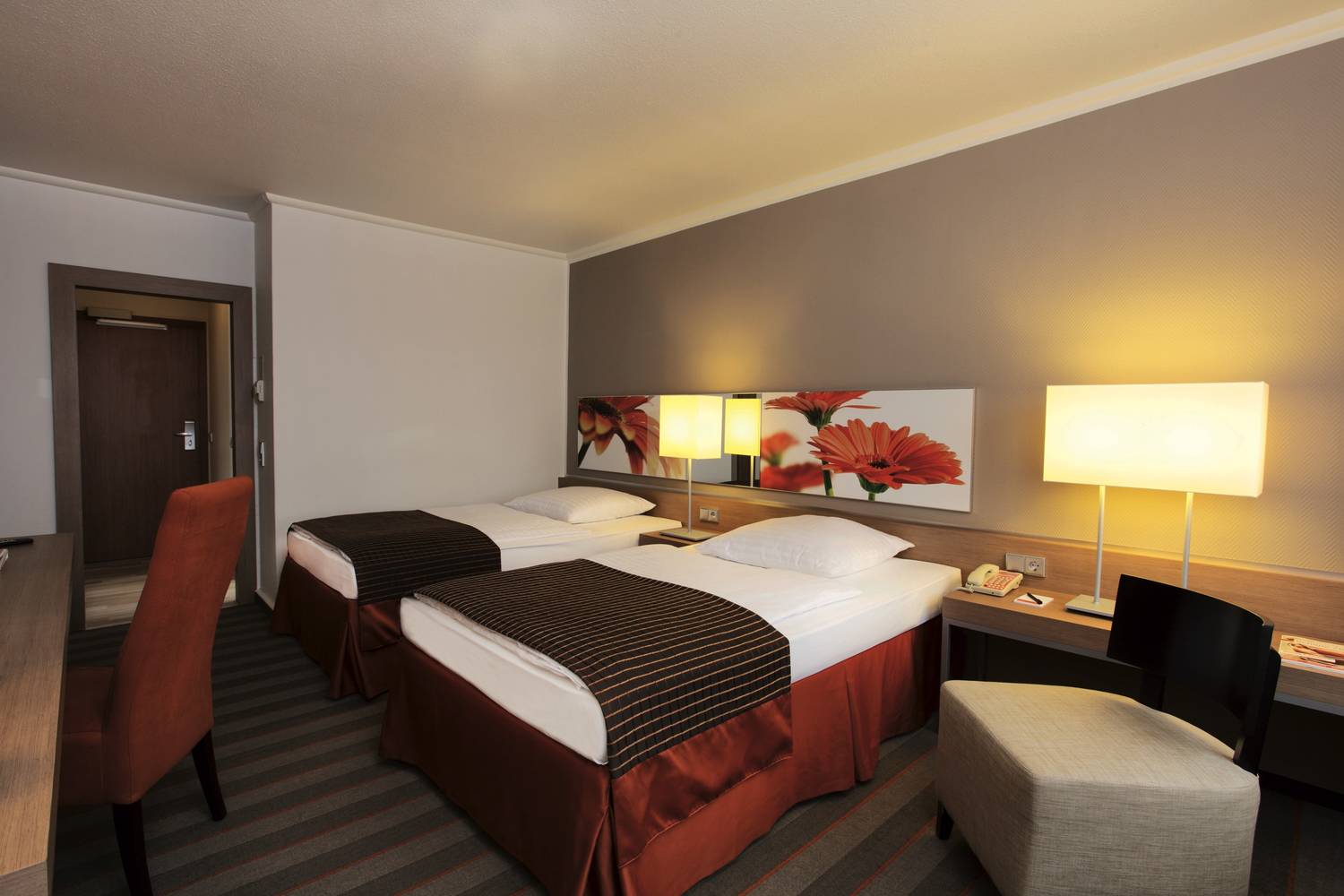 Transportation
Route 1:
From
Frankfurt Airport
60547 Frankfurt am Main, Germany 12 min (13.4 km) via B43 and A5

Take B43 and A5 to Bruno-Poelke-Straße. Take the exit towards Messe from A648. (8min(11.8 km))
♦ Head east on B43 3.5 km
♦ Take the exit onto A5 towards Hannover/Westkreuz F (6.9 km)
♦ At the 19-Westkreuz Frankfurt junction, Use the right 2 lanes to follow signs for A648 towards F-Stadtmitte (1.2 km)
♦ Take the exit towards Messe (180 m)
Follow Max-Pruss-Straße to Oeserstraße (3 min (1.6 km))
♦ Use the right lane to keep left at the fork, continue on Bruno-Poelke-Straße and follow signs for Masse (140 m)
♦ Turn right onto Max-Pruss-Straße (550 m)
♦ Continue onto Oeserstraße (900 m)-Destination will be on the right
H4 Hotel Frankfurt Messe
Oeserstraße 180, 65933 Frankfurt am Main, Germany
About City
Frankfurt is a most international city in Germany, the largest financial centre on the continent, the historical city of coronations, the city of Goethe and the Frankfurt School… In brief, to the smallest metropolis in the world, in which there is a lot to discover at close hand. Whether this glance at the city's home page is the start of a longer, maybe even permanent, stay on the banks of the Main, or if, as a business visitor, you only have a limited amount of time available: you will find that the city has interesting offers for extensive tours of the city, cultural enjoyment and attractive shopping trips waiting for you.
Almost one in three of the people living in Frankfurt do not hold a German passport. No matter where visitors come from, they will always meet people in Frankfurt who speak their language and a restaurant that serves their favourite food. The open and hospitable atmosphere in Frankfurt stems from its centuries-old role as a trading centre. This liberal and democratic tradition of the city may be one reason for the fact that people from very diverse cultures have lived here in peace with one another for a long time. They have all contributed to making this city shine slightly differently from every angle, like a jewel shines slightly differently when you look at it from different sides.
This starts with the city's architecture. Those who go and have a drink in a cosy cider pub on a nice summer evening will experience the atmosphere that even Frankfurt's most famous son, Johann Wolfgang Goethe, would still easily recognise. The view of Frankfurt's bold high-rise architecture is just as attractive and yet very different. Directly opposite the high-rise buildings, on the other side of the Main, a unique collection of 13 museums has been developed and these are devoted to different works of art, from classical paintings to modern media.